There are a number of amazing tools available these days to help you design the perfect logo for your business, even online tools that allow you to use royalty-free images and where you can customise pre-made templates that look awesome!
Before we get to that stage though, we need to understand what makes a logo effective. How you can come up with some very simple ideas that will help shape the future of your brand.
1. What is a logo?
Before we look at what makes a great logo, we must first talk about what exactly a logo is and what its purpose is.
A logo quite simply is the face of your company. It is the first thing people see either when they look at your website, social media, letterheads or even step through your front door.
A great logo must be immediately recognisable, inspire trust and imply superiority. You can do this very effectively by considering the shapes, colours, fonts and images used in your logo.
2. Qualities of a great logo
Simple
Some of the most successful logos in history are extremely simple shapes. Think of the Nike tick (or swoosh) Apple's well, apple and Addidas with their three stripes.
All of these logos are extremely simple shapes. This means they are really easy to recognise and even copy.
A good test to see if your logo is effective is to ask someone to look at it for 10 seconds, then ask them to draw it for you. If this can't be done then it's a sign that your logo is either too complex or not impactful enough.

Relevant
Now, I'm not saying that your logo must contain images or references to exactly what your business does. A logo for a construction company does not need to contain hammers or spanners – Quite the opposite actually, that is way too obvious!
However, your logo needs to either be relevant to the sector you operate in or convey your brand personality in some way.
Take a look at this logo we recently completed for a Motorhome hire company in Scotland. Simple shapes, and contains some mountains (triangles) and the moon (crescent circle). Nowhere does it actually have a picture of a motorhome in it.
That's not to say that that wouldn't have been a good choice, but this brand is trying to convey a premium feel. It is a good idea to use sharp shapes for this, rather than a more friendly rounded design.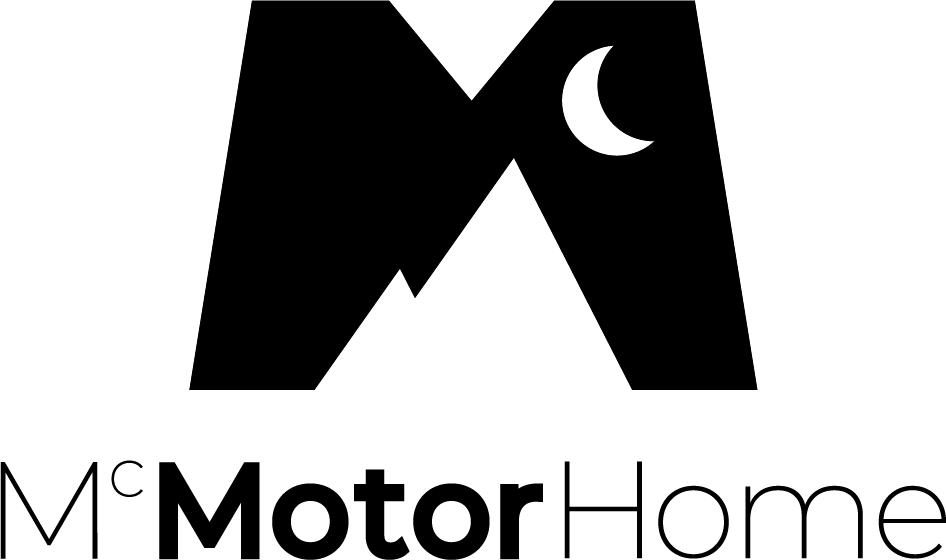 Memorable
Linking in with some of the previously mentioned points, your logo must be memorable. Your logo is what makes you stand out from the crowd, what makes you different.
It should be eye-catching, simple and easy to recall. It is important to be unique. Go and have a look at your competitor's logos, you might find that a number of them are quite similar. So if you follow this same trend. What is going to make your customers remember you first?
Timeless
It's always tempting to incorporate current design trends into your logo. But it is exceptionally important to make sure your brand design will still be popular in years to come.
The last thing you want to do is put all this effort into designing the perfect logo for your business, then have to go through the pain of rebranding in a few years.
You'll want to focus on what has been proven to work in the past, remove any unnecessary elements or crazy innovative ideas. Keep it simple.
Versatile
I touched on this in the intro, but your logo will be used on a variety of mediums. You may want to use it on your website digitally, on printed paper or business cards, flyers, letterheads and posters.
To make sure it is fit for multiple purposes, I suggest starting off by creating your logo in monochrome (black and white). A general rule of thumb is if your logo works without any colour, then it is easy to add any colours you want at a future stage.
You may want to change up your logo colours in the future for special events so designing with this in mind from the beginning will help you massively in the future.
3. Conclusion
Now you know some of the basics behind what to look out for in a great logo. You can start to identify these aspects of your competitors and see how you can gain a competitive advantage.
Don't worry if you're not the creative type though. Get in touch with One Web Creations today and ask about our logo design process.
We have packages starting from as low as £100 right now and will create your own completely customer vector artwork so you can use it anywhere and everywhere!